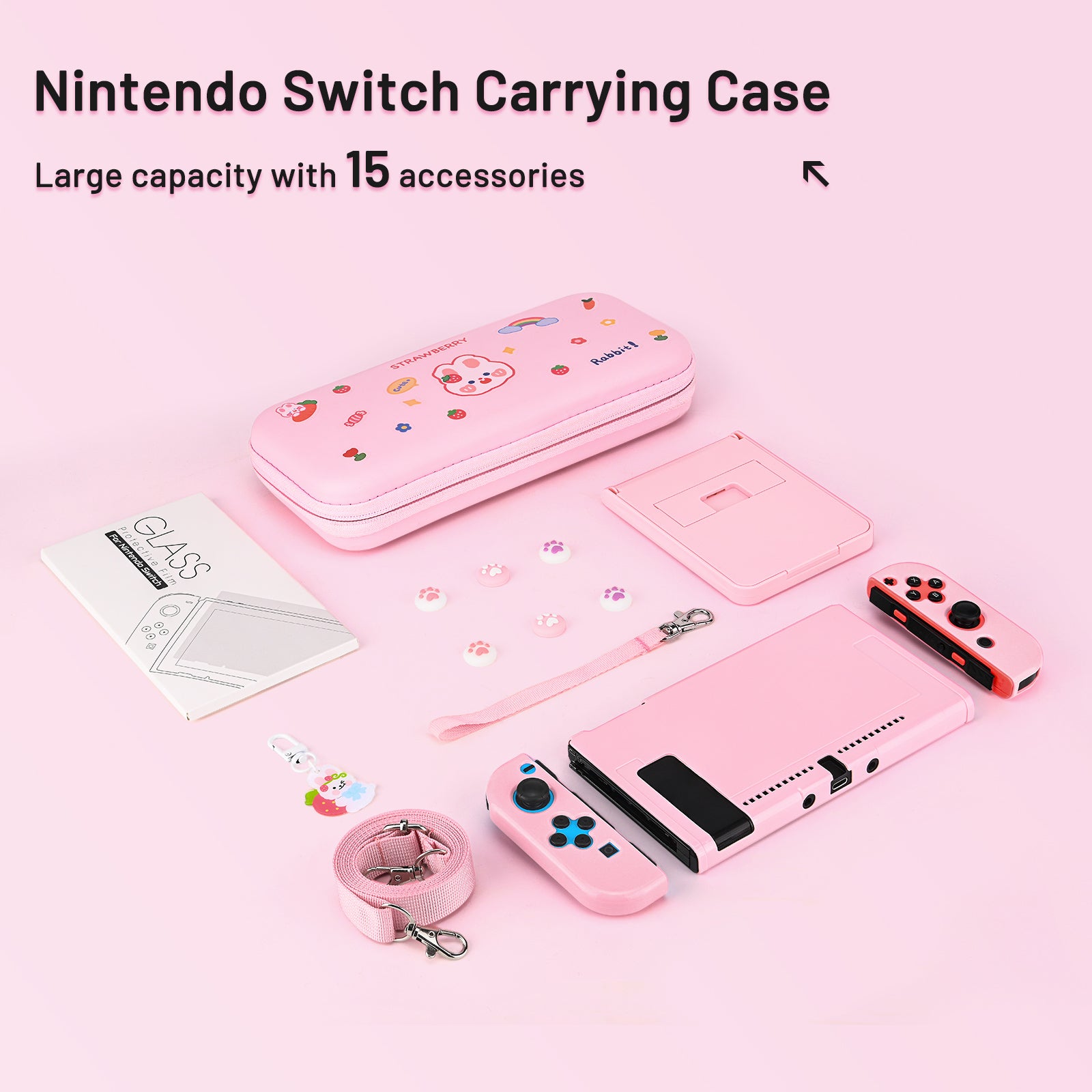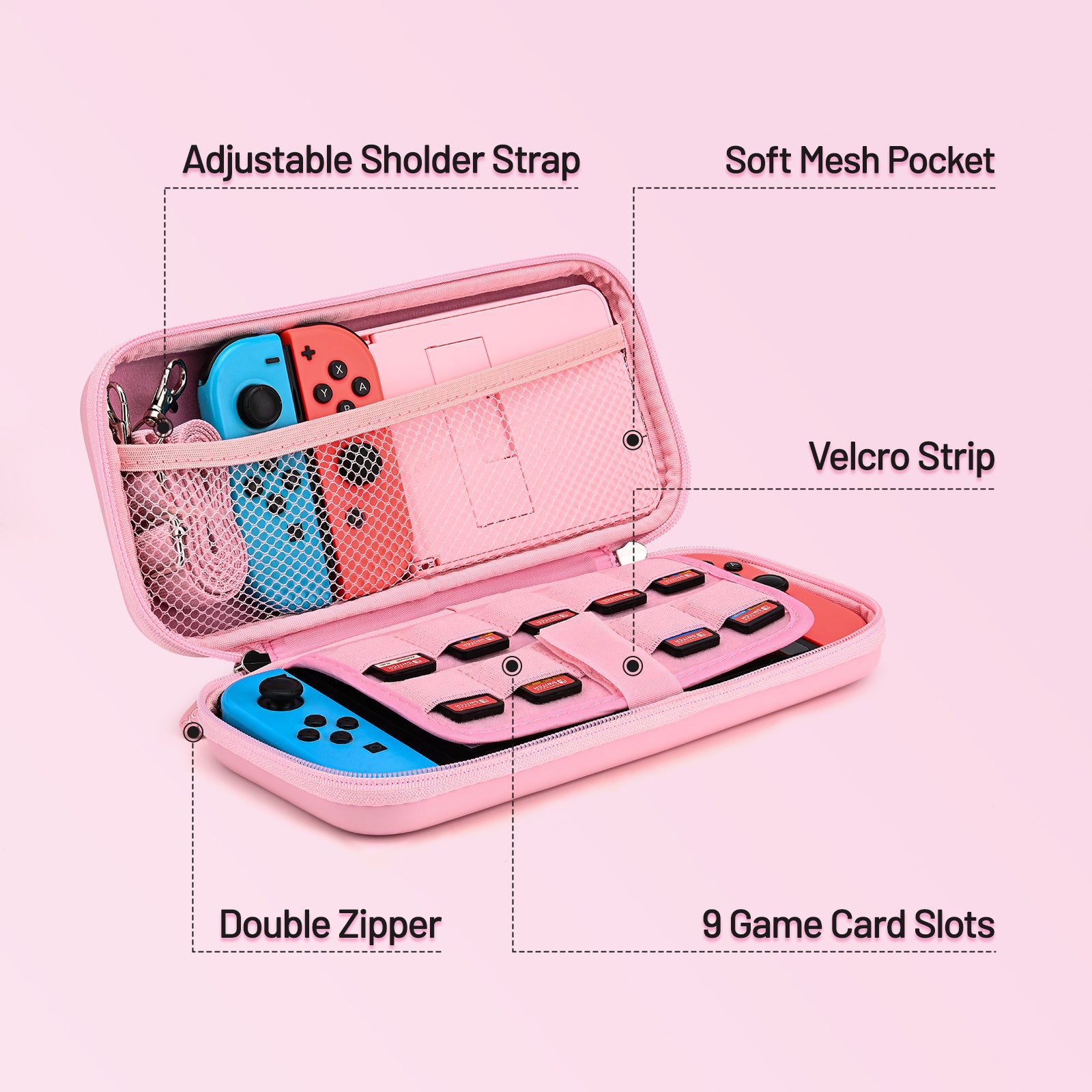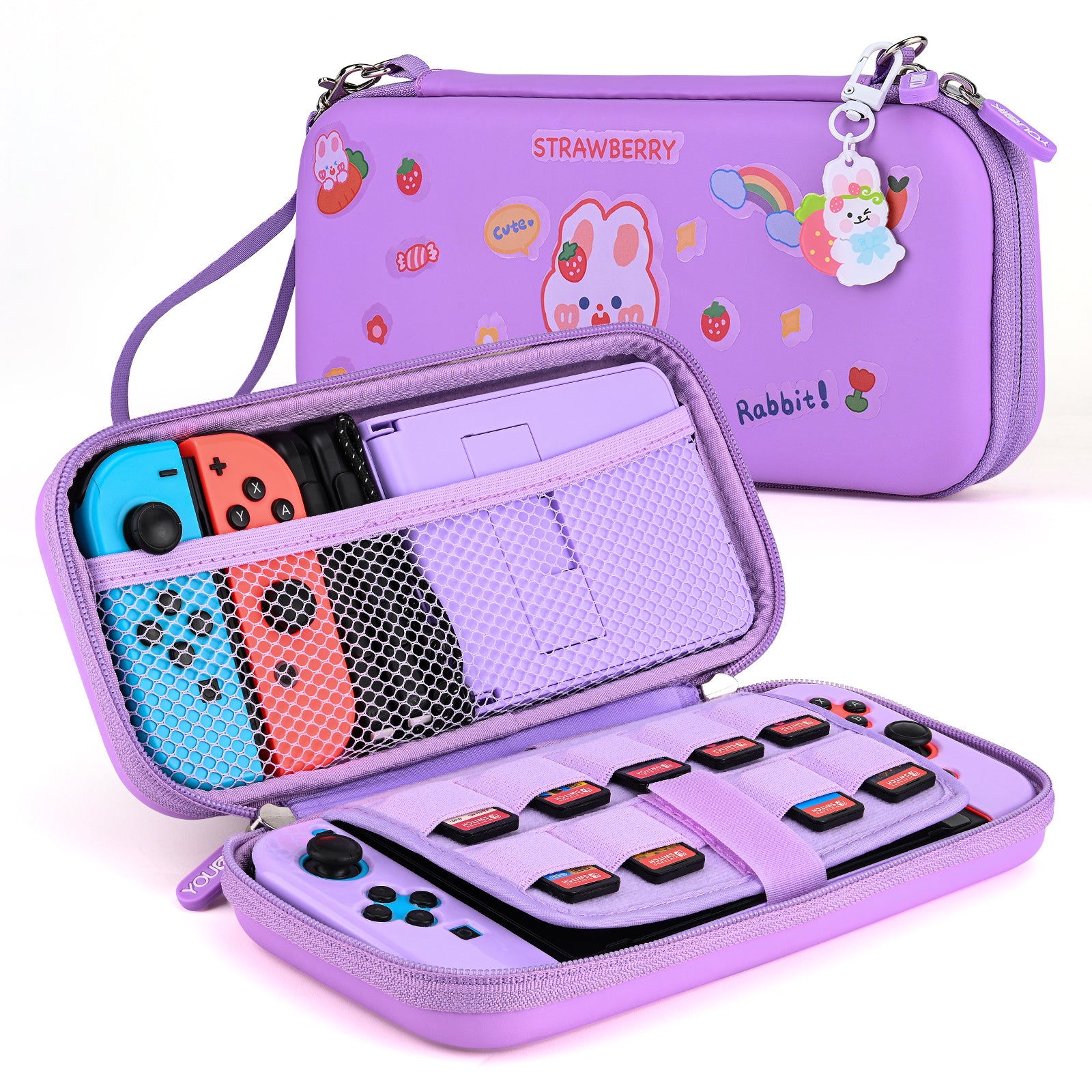 Younik Cute Nintendo Switch Case, Switch Carrying Case for Kids
This Younik Switch Carrying case is not just about functionality; it's also about style and fun. Equipped with 15 accessories, making it the best Nintendo companion, no matter whether you get it for yourself or gift it to your loved ones.
✔Dimension: 11 x 5.12 x 2.36 inches
✔Weight: 15.5 ounces
✔Usage: hand-held and cross-body
✔What you'll get: Carrying Case x 1, Screen Protector x 2, Back Case x 1, Joy-Con Cover x 2, Thumb Grip x 6, Pendant x 1, Sticker x 1, Adjustable Stand x 1, Hand Strap x 1, Shoulder Strap x 1
✔Shipping within 3 days, arrival in 5-7 days
✔30-day free return&refund
✔Paypal payment support
Good
Great color. Comes with cute accessories.
Lovely case
I love the colour, very sturdy as well, good for travelling. If there are more space for game cards, that would be even better.
Granddaughter Loves It!
Great product - Received before expected date~!~
I love it but
I love everything about but I didn't receive 1 of 3 thump grip caps. I'm missing the pink n white paw :/ which was the one I wanted to put on. I still love it n recommend it
Good for the price
It's all included as described
The color of the bag is unfortunately a bit more in the pink direction but ok
The cases are shiny and therefore don't feel very high quality but for the price you really can't say anything. The holder is mega thanks to two points, the switch is locked in place and cannot easily fall off. They can also be adjusted in different ways. The paw things are perfect, they feel great and you have a better grip than before. The bag comes with a long and short handle, but the Switch fits in just like that (with case) so very tight it should have been a bit deeper I'm not too happy with it but you can use it will order a larger one where it fits in with a lot of space
But all in all it is a good offer
The Switch fits in the Doc with the case
Share your photos by tagging #younik be featured here
Your Voice is Powerful