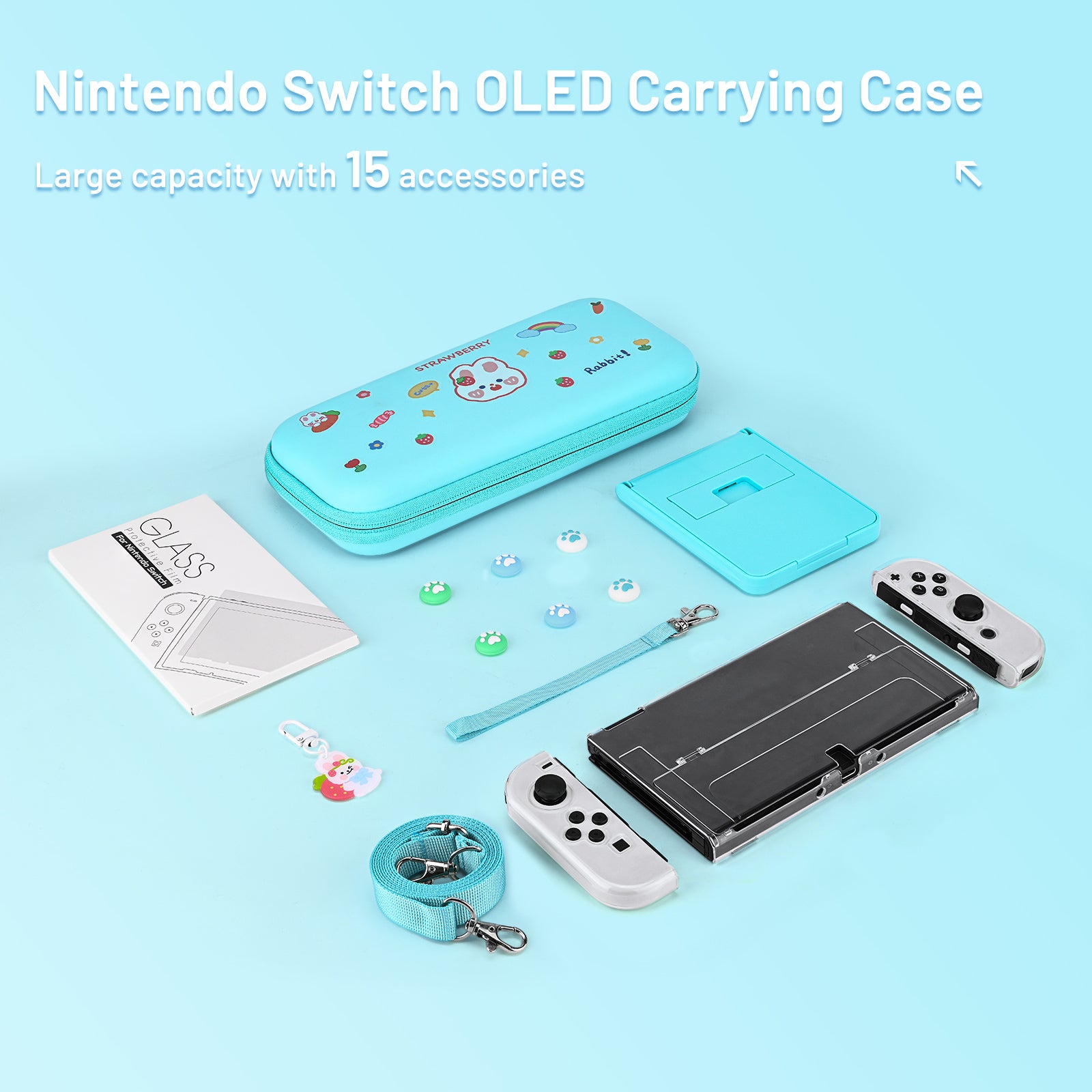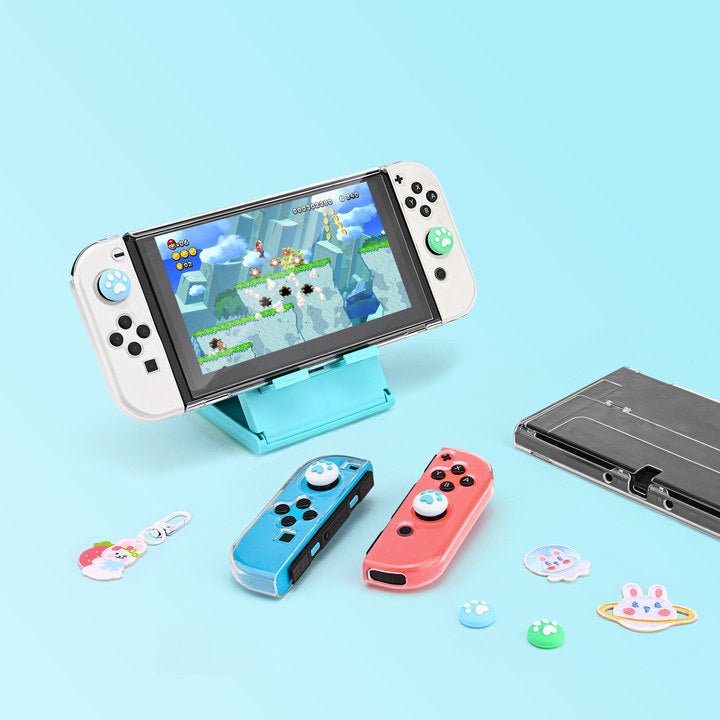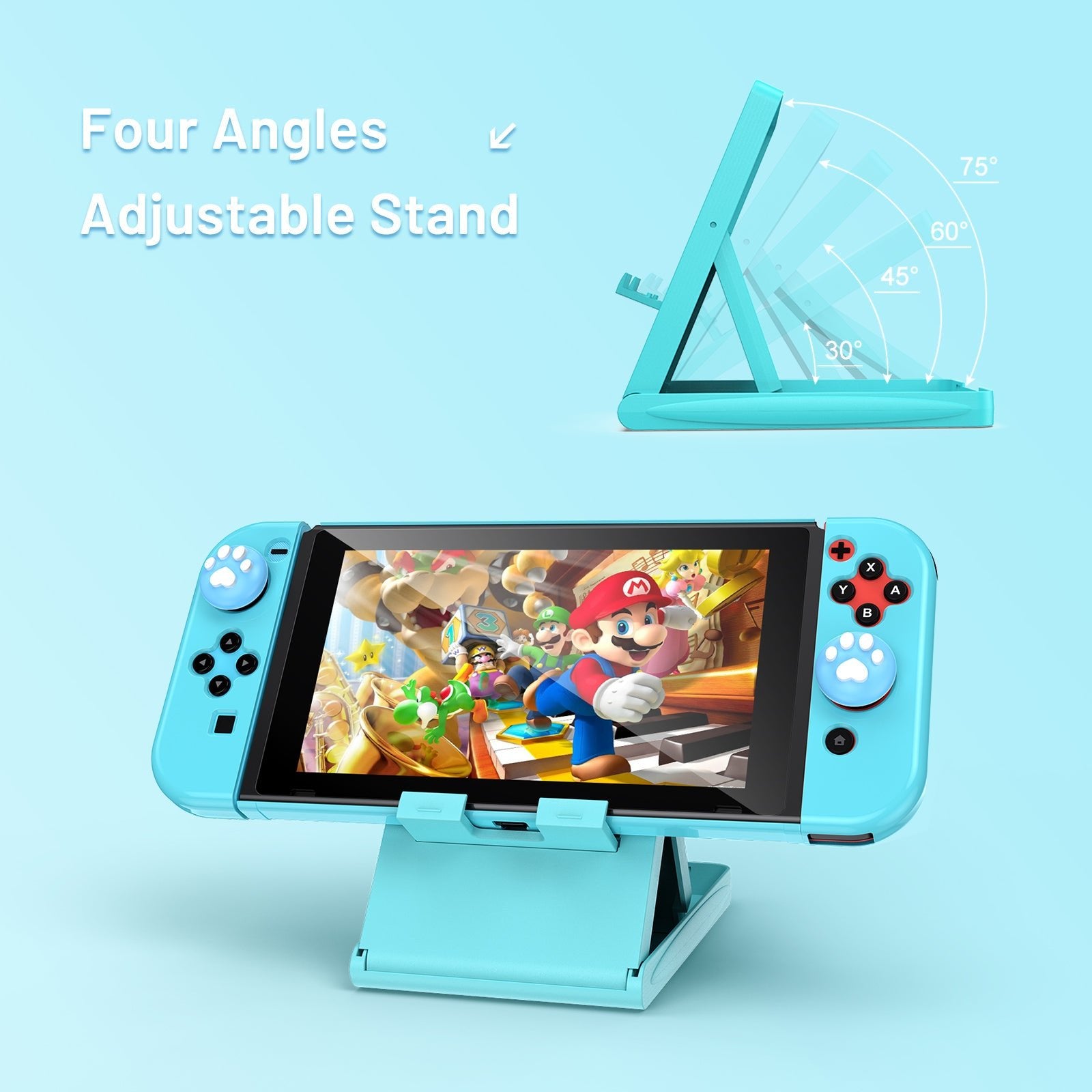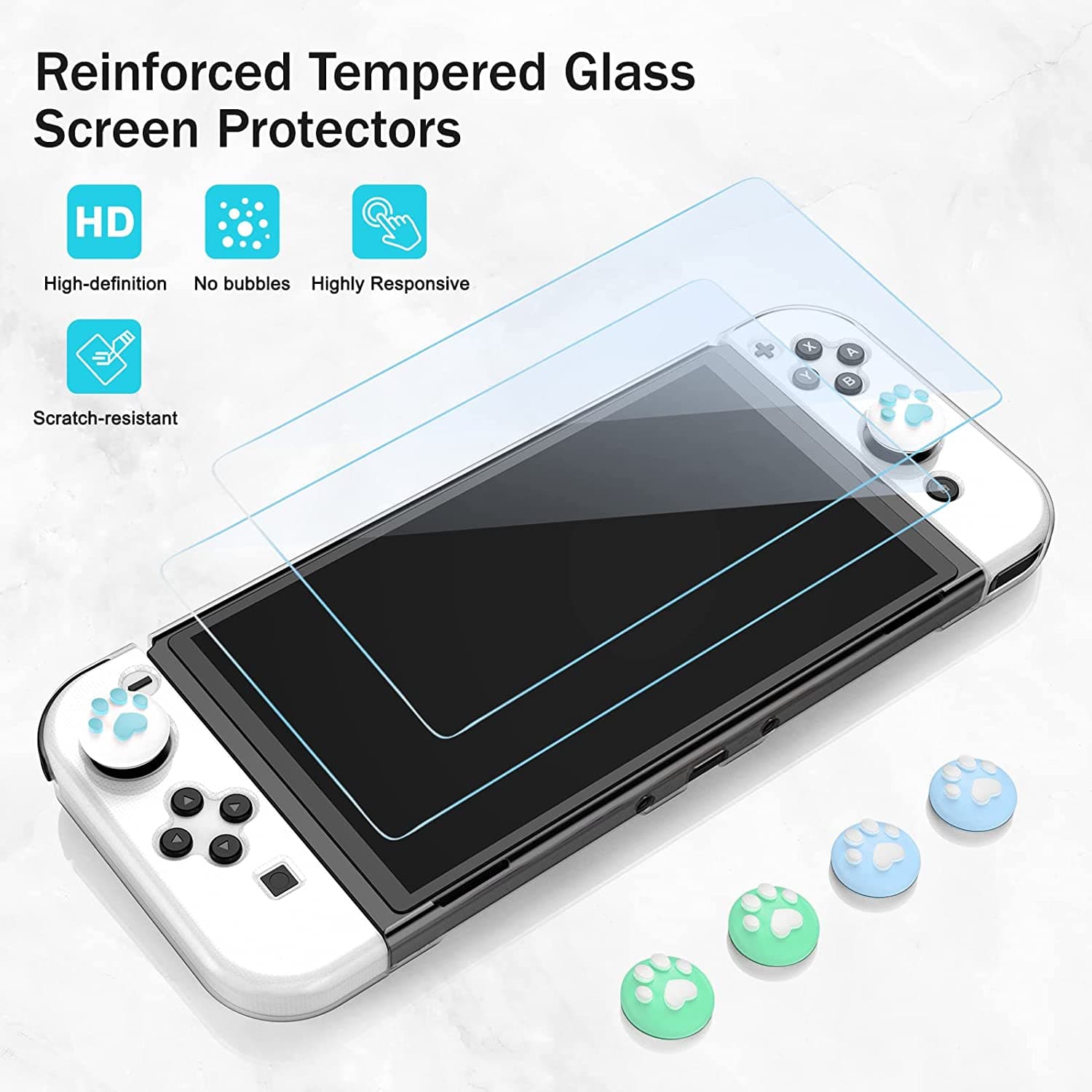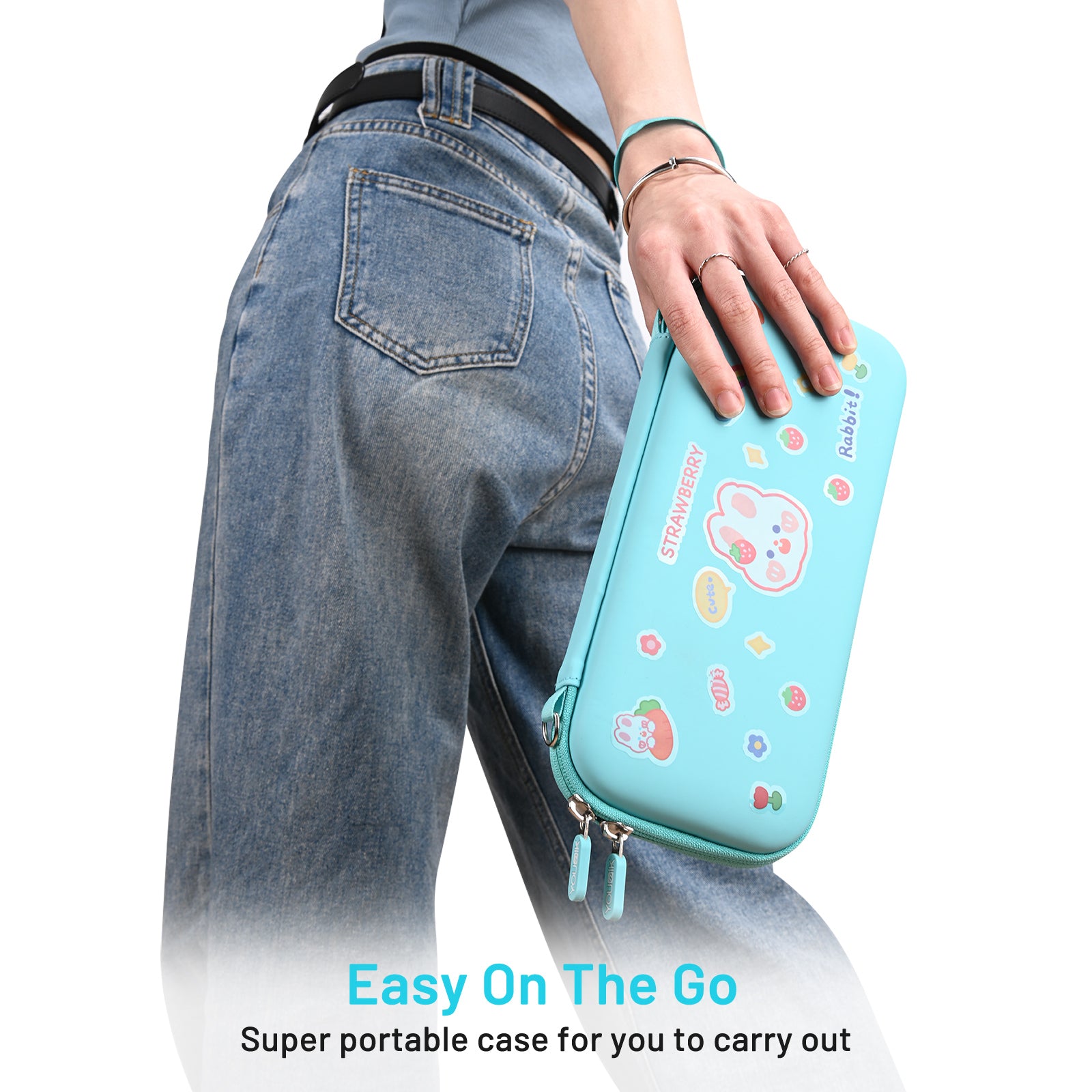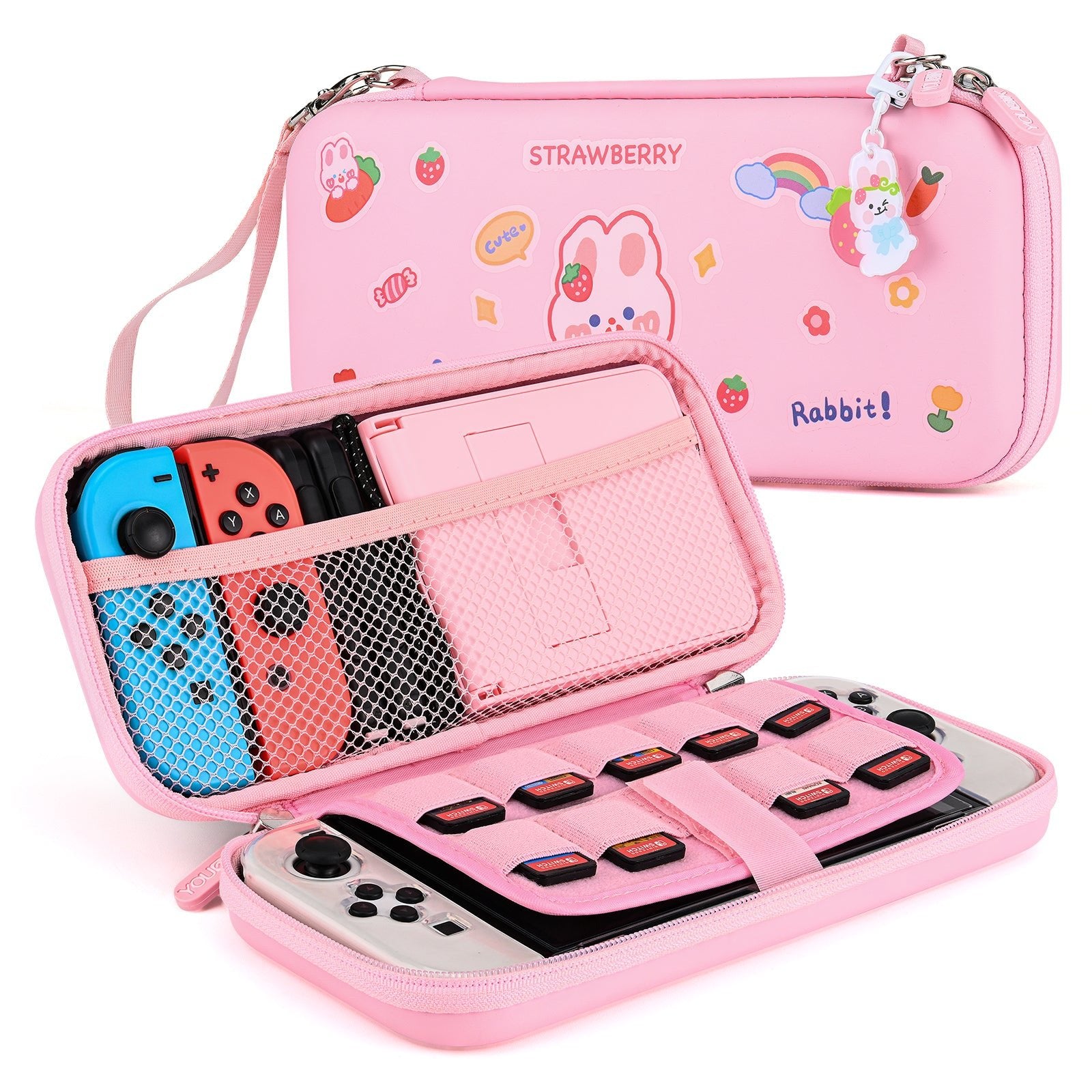 Younik Nintendo Switch OLED Travel Case, OLED Switch Cover Trending Gift
This Younik Switch OLED Carrying case is not just about functionality; it's also about style and fun. Equipped with 15 accessories, making it the best Nintendo companion, no matter whether you get it for yourself or gift it to your loved ones.
✔Dimension: 11 x 5.12 x 2.36 inches
✔Weight: 15.5 ounces
✔Usage: hand-held and cross-body
✔What you'll get: Carrying Case x 1, Screen Protector for OLED x 2, Cover Case for OLED x 1, Joy-Con Cover x 2, Thumb Grip x 6, Pendant x 1, Sticker x 1, Adjustable Stand x 1, Hand Strap x 1, Shoulder Strap x 1
✔Shipping within 3 days, arrival in 5-7 days
✔30-day free return&refund
✔Paypal payment support
Complete with everything
Robust bag, perfectly fitting plastic case and silicone joy-con cover, double protective glass complete with box and accessories for application. Paid 21.59, excellent and competitive price. Fully satisfied.
very cute!
Its very cute! Very protective too. I didnt know what the hard plastic thing was but its a stand lol. Would recommend.
My daughter love it.
Brought this for my daughter, she loves it especially the color! It keeps everything in one place.
Case
Its a tight fit for my switch oled but nonetheless I needed a case, and I wanted it to be purple and I love it.
Share your photos by tagging #younik be featured here
Your Voice is Powerful