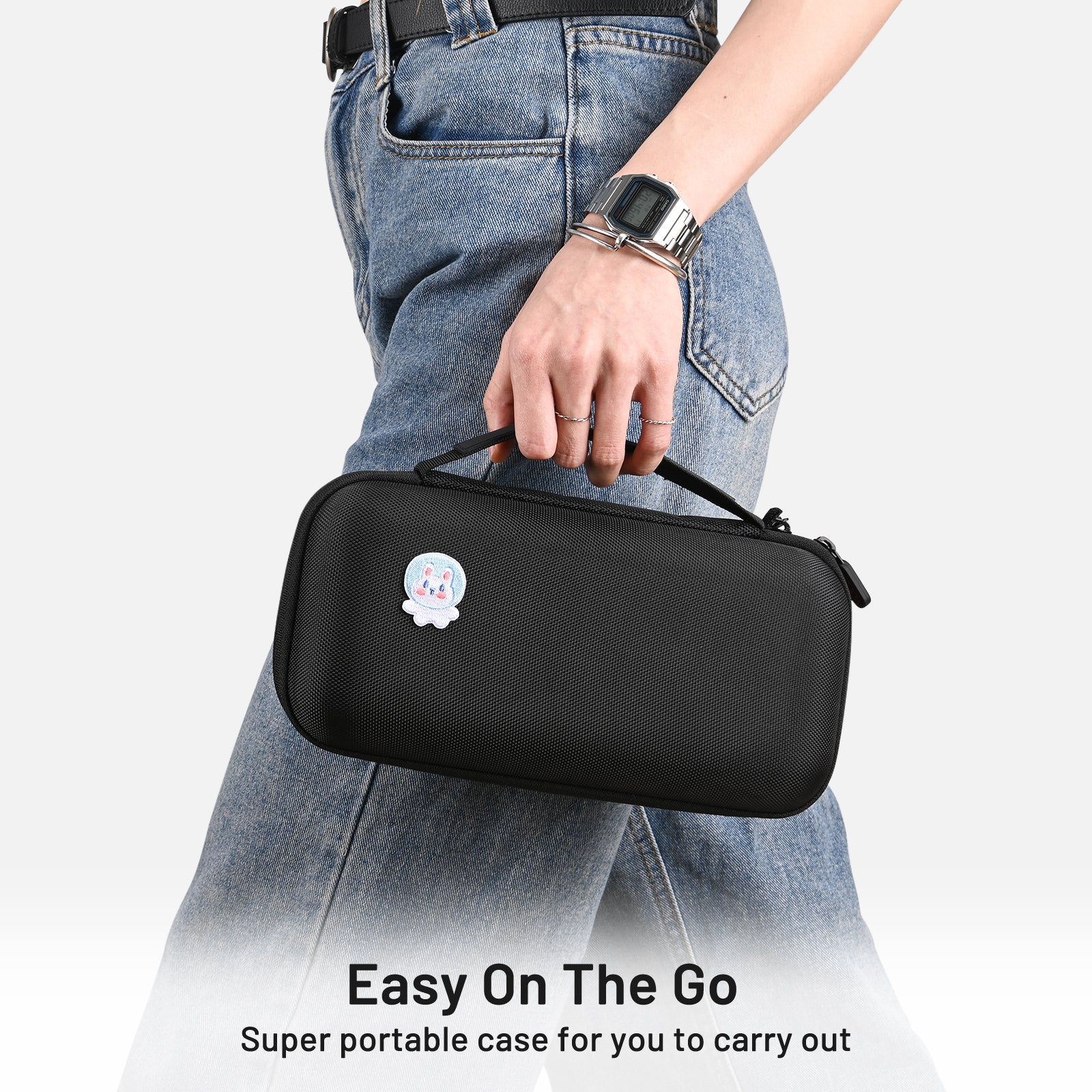 Younik Nintendo Switch OLED Travel Case, All In One Case
This Younik Nintendo Switch OLED carrying case combines functionality and minimalism. With its large capacity, multiple accessories, and minimalist design, it can not only protect your devices but also bring you a great gaming experience.
✔Dimension: 10.59 x 5.67 x 3.11 inches
✔Weight: 1.08 pounds
✔Usage: hand-held
✔What you'll get: Carrying Case for Switch OLED x 1, Screen Protector for Switch OLED x 2, Switch OLED Cover Case x 1, Joy-Con Cover x 2, Thumb Grip x 6, Pendant x 1, Sticker x 1, Adjustable Stand x 1, Hand Strap x 1, Shoulder Strap x 1, Charge Cable x 1
✔Shipping within 3 days, arrival in 5-7 days
✔30-day free return&refund
✔Paypal payment support
Great Product!
I give this product 5 stars. Its for my daughter's nintendo switch. It fits perfectly. She travels with the device a lot and now its really protected. The accessories are a bonus. She loved the stickers and the little covers with the paws on them. Overall a great buy for the price and shipping was fast too.
great bundle for its value :)
the clear case is not the best quality (loose) and not dockable, however everything else is as described and i'm very happy with it! the screen protector was easy to apply, and the carrying case feels very protective with a hard shell + the ability to velcro one of the game holders over the screen. it was delivered in a clear plastic bag C all accessories just inside the carrying case C which was odd, but it did not arrive damaged. good starter bundle for its value, perfect if you've yet to get anything but the switch itself!!
Overall good product except for the clear case.
Overall the case is very sturdy. The only thing that I didnt like is that the clear case is very very flimsy and keeps coming off. I wish it was the same material as the cover for the joycon controllers. Another thing is that the covers for the joycon controllers are a little bit off. The buttons are more to one side than in the middle the way its supposed to be.
Excellent protection for switch console.
Decided to purchase a switch for my son and wanted to have it protected. Bought this item due to the various protective attachments available. The pled switch acrylic cover is not all that sturdy and seems a bit loose. Gets the job done but not sure it will withstand a fall from above 3ft. The protective case is mostly as a carrying case. Not much of a hard shell protection on this either. The grips that were provided help but tend to fall out every so often.
Utility
As seen in the photo, it fulfills everything expected
Share your photos by tagging #younik be featured here
Your Voice is Powerful